Japanese cinema is one of the most famous and richest in the world. There are numerous Japanese movies that stand alongside the best films created by many different countries. Throughout the years, Japan has produced talented filmmakers known to be the greatest directors of all time. Most of the films that have come out of Japan in the mid-century introduced numerous techniques and concepts, which have been inspirational for the film directors. Here, we will introduce you to the top Japanese movies and how it has influenced the world of cinema. 
Also read:  Different Ways To Say Hello In Japanese
Introduction About Japanese Movie
Japanese movies have come a long way with a rich history of more than 120 years, one of the world's biggest and oldest film industries. Japanese movies are generally smaller in scale and give a more realistic feel to the viewers. It is one of the reasons why people, even those who are not familiar with Japanese movies, can connect so easily with their characters.
It is nothing less than a window to a different world, and to help you understand this element, we will discuss the renowned directors of Japanese cinema who have enhanced its scope and influenced the world today. 
Akira Kurosawa: Japanese Director
Akira Kurosawa is a most famous and sought-after director and writer, having a talent for imitating Western Cinema. He has produced many films throughout his career of almost 60 years. He became an inspiration for numerous directors in Hollywood. His Japanese settings with strong characters and highly influenced Western culture grabs the viewers' attention. Popular examples of his Western influences are "Throne of Blood, Stray Dog, Macbeth", Seven Samurai, Scandal, and more. 
Akira created films even during the war, for which he could have been imprisoned as his work was not considered "Japanese enough" for the audiences. However, he was influential and had a wide number of supporters, which helped him continue making films till the end of the war.  This restriction helped him draw more Japanese sources for inspiration to create more Japanese movies. Kabuki and Noh are two of the traditional forms of Japanese theater that became a huge influence on Kurosawa. Akira attained the attention of Hollywood, and his work became an inspiration to many directors across the world. 
Some of the best examples of his work are "The Hidden Fortress", inspired by Star Wars, "Seven Samurai", adapted from American audiences, etc. He is one of the most influential directors who expanded Japanese movies in the world of cinema. 
Yasujiro Ozu: Japanese Director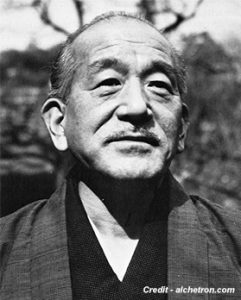 Yasujiro Ozu is a loved and popular director not just in Japan but across the world. One exceptional thing about him is that he came up with his kind of camera angle, known as the "tatami shot." He even has it in one of his films called "Tokyo Story." It is said to be the best film he has created till now. He has been an innovator and influenced Japanese cinema across the world. However, he is also famous for making Japanese movies that only Japanese people would relate to. Many film studios even argued that his choices of films and stories would never catch the attention of the Western audiences, which did not happen to be true. 
He gave his viewers an eye to watch movies from different perspectives with his very own camera angle techniques. For people who do not know about this, tatami is the bamboo mats found in traditional Japanese homes. The concept was to settle the camera at the same level as if someone was sitting on these mats. This effect let the audience believe that they were right there with the movie characters. As a Japanese director, he broke the rules of traditional Hollywood cinema and showed that there are numerous ways to represent a story on the screen. 
Kenji Mizoguchi: Japanese Director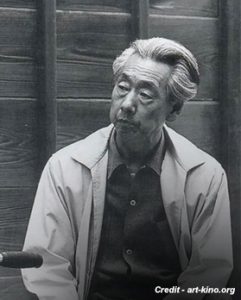 Kenji Mizoguchi is a well-known director famous for female centric movies in Japan. His reputation was formed even before women started emerging in the movies. However, the reasons for his feminist perspectives have been theorised by many, where some said that it was because of the struggle he faced during his childhood and the gratefulness he felt for his sister. Her sister became a female entertainer to support the family financially. No matter what Kenj's hidden agenda was, his movies undoubtedly gave a platform to all the Japanese women, a chance to speak and showcase their talent.  
One of his films, "Sisters of the Gion," shows the lives of two geisha named Omocha and Umekichi. The movie was related to the struggle and hardship they faced while working. It was a sad movie and it gained the audience's sympathy toward those two women. It showed how sexual subjugation is prevalent in a male-dominated society. Besides the tragic ending of this movie, it helped the audiences understand the value of women and the respect they deserve in society. 
Satoshi Kon: Japanese Director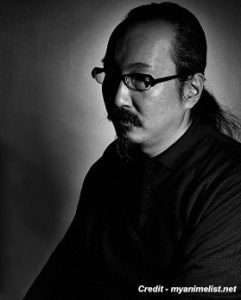 Satoshi Kon is a great Japanese director whose career lasted from 1984 to 2010. His movies are very much recent compared to the other directors, but we will never see his talent again due to his mistimed death. However, the films he has left for us are magical, inspiring, and provoking, which are the preeminent reasons why he is a big name in Japanese cinema. Apart from this, he gave rise to  Japanese anime movies in recent years.  
Satoshi's movies mostly focus on the dream world and surrealism. He highly focused on how he could break the rules but still somehow keep the traditional film techniques in mind when it comes to camera angles. 
Besides this, the arrival of the Lumiere brothers in 1987 marked the true beginning of cinema in Japan. The first moving-picture camera in the country was a Gaumont camera, which was used for a few instances to film entertainers in traditional restaurants. It was also accepted by Japanese audiences and became the first film created for entertainment purposes. 
Top 10 Japanese Movie And Television Shows
Japan is one of the countries which has the oldest cinema. The world accepted and enjoyed it because it has created some of the best Japanese movies and given birth to some preeminent artists and creations. 
Also read: How To Say I Love You In Japanese
Top 5 Japanese Movies:
Here are some popular Japanese movies that you must know: 
1. Late Spring – 1949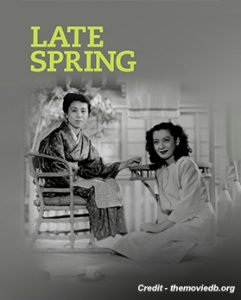 Late spring is one of the most popular and best Japanese movies directed by Yasujiro Ozu, representing the finest actress in Japan, Setsuko Hara. The story is based on a young woman who faces a situation where she is compelled to choose between remaining unmarried for her life and living with her father or getting married and moving on to a new phase in her life in a new city. It is a story based on changing times, making it the purest and most decent film of all time you will ever see. It is a must-watch movie if you are into family dramas. 
2. Ugetsu – 1953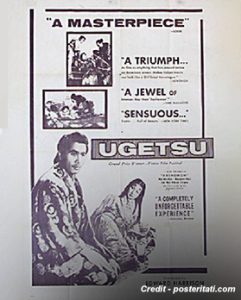 Love and ambition are two sectors that were not generalized in Japan, but Kenji Mizoguchi has created several films that give a chance to the audience to explore movies in multiple ways. Ugetsu is a  war-based dramatic, poetic, family-oriented movie that shows what happens with people who live casually in the dynamic world. The aspect of the movie is as common as the war that is rising near the story. If you love seeing the most haunting ending, this Japanese movie is a highly recommended one. 
3. Ikiru – 1952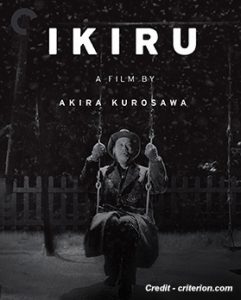 Ikiru is an emotional Japanese movie of all time, directed by Akira Kurosawa. It features popular Takashi Shimura, who has also worked in many other films directed by Akira Kurosawa. The film highlights two important factors that includes WW2 commentary and the detailed story of an aging bureaucrat who goes through a dramatic yet emotional journey where he finds that he has terminal cancer. In his last days, he wants to make his life meaningful where he tries to connect with his son and daughter-in-law, which only leads to heartbreak.  This is the time when he decides to put his effort into something else and bring happiness to others. If you are in the mood for a good cry, it is one of the most satisfying, emotional, and heartbreaking movies. 
4. Tokyo Godfathers – 2003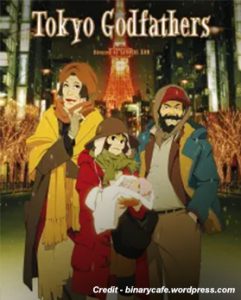 It is a popular Japanese animated movie created by Satoshi Kon. This movie is based on a trio, Miyuki, Gin, and Hana, who are homeless people surviving as a makeshift family living on the streets of Tokyo. The trio comes across an infant in a dustbin while searching for the food in the trash on Christmas evening. Hana gets emotional and she insists on finding the baby's mother to ask for the explanation of this deed. They end up naming the infant Kiyoko, and make use of every clue left to find the parents. It is the most heartwarming, entertaining, and humorous movie that will surely leave you in awe.  
5. Godzilla – 1954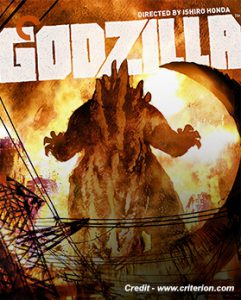 Godzilla is the longest film franchise in history with a total number of 11 versions, which are all different from one another. There are numerous films in the series in the Japanese kaiju movie genre. It is the original Godzilla movie directed by Ishiro Honda that was released in 1954 and which is still the scariest one yet. It is a fictional movie based on a monster, more like a concept of a dinosaur that shows his presence during the war between Japan and America.  If you are interested in watching thrilling monster movies, this one is highly recommended. 
Top 5 Television Shows:
Japanese television shows have their own league, which started expanding overseas in the early 1970s. The crucial reasons for its expansion are Japan's influential culture and popularity in the international market. To help you get started, we have compiled a list of the top five Japanese TV shows that you must watch: 
1. Hana Yori Dango – 2005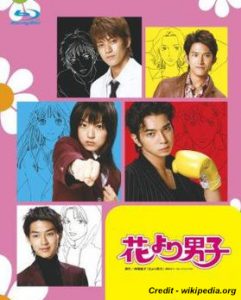 Hana Yori Dango has taken the number one spot for Japanese. It is one of the classic dramas not just in Japan but worldwide. The show has captured the attention of many people and inspired other Korean and Chinese adaptations. It represents four good-looking boys who were born into wealthy families. They are the superior males in school who bully other people and splash their money. They start teasing an ordinary girl as their new victim, who has a strong personality. That is when misunderstandings, trouble, and romance arise between her and the leader. If you are into high school drama and fantasy, you can watch this show. 
2. Great Teacher Onizuka (1900-2000)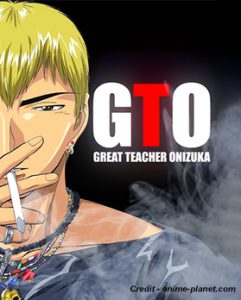 Great Teacher Onizuka is a drama adaptation which is the story of Onizuka Eikichi, a legendary gang member who gets admission into a school as a part-time gardener. Nonetheless, many situations arise where he is forced to become the class advisor of the most troubling class in school. If you are in the mood for good comedy and like school-related TV shows, you can add this to your watch list. 
3. One Litre Of Tears – 2005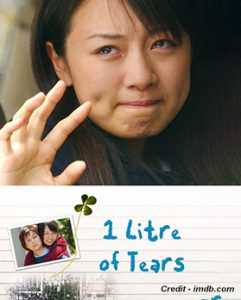 This drama is based on the true story of Aya Kito, who is a cheerful girl diagnosed with spinocerebellar degeneration. It is a serious disease that deteriorates the body until one person cannot move at all. It is a one of those tragic stories that is sure to bring lots of tears, so you must prepare yourself with a box of tissues before you hit the play button. 
4. Gokusen – 2002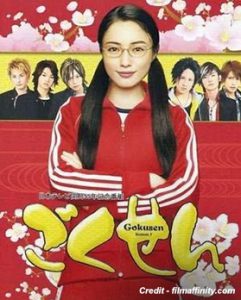 Gokusen is a light-hearted and enlightening drama that follows Yamaguchi Kumiko on her roadway to becoming a teacher, where she is allocated to the troublemaking class at Shirokin High. The students try to bully the teacher and show no kindness. It has a major plot twist that will woo your mind. Therefore, if you love TV shows full of suspense, you should definitely watch it. 
5. Hanzawa Naoki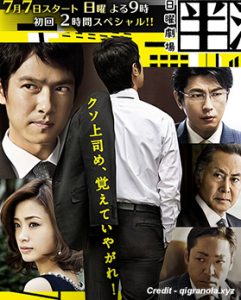 Hanzawa Naoki is a popular Japanese show that has attained a viewership rating for 30 years running in Japan. The story is based on a man, Naoki Hanzawa, who is a loan manager and becomes a victim of an unguaranteed loan of 500 million yen. If you love watching basic plotline TV series with no unnecessary drama, you can start watching this one. 
Wrapping Up! 
We have compiled all the top Japanese movies and TV shows for you to have a fun-time watching with your friends and family. If you  get hooked on these, it would be difficult to get rid of them. So, what are you waiting for? Hop on! However, if you have any recommendations for us, do not hesitate to reach out to us in the comments below!
(Visited 1,228 times, 1 visits today)