Moving to a place, be it a city or a country, can be a real hassle, especially for a student or an employee without a vehicle who will be commuting to and from their school or office.
However, making a place more accessible is possible by studying the terrain or booking accommodation in the heart of the city. You can save on this effort and of course money, if you understand the different modes of transport and how to get by different routes in the city.
For starters, Japan's network system is well-connected and punctual. One needn't worry about delayed trains, long queues, and service disruption because of the country's strong emphasis on timeliness and rapidness. There are many types of public transport – flights, buses, metro, trains, and popular ferries.
In this blog, we will share with you some of the easiest and most convenient ways to commute to Japan.
Let's begin.
Easy Ways To Commute In Japan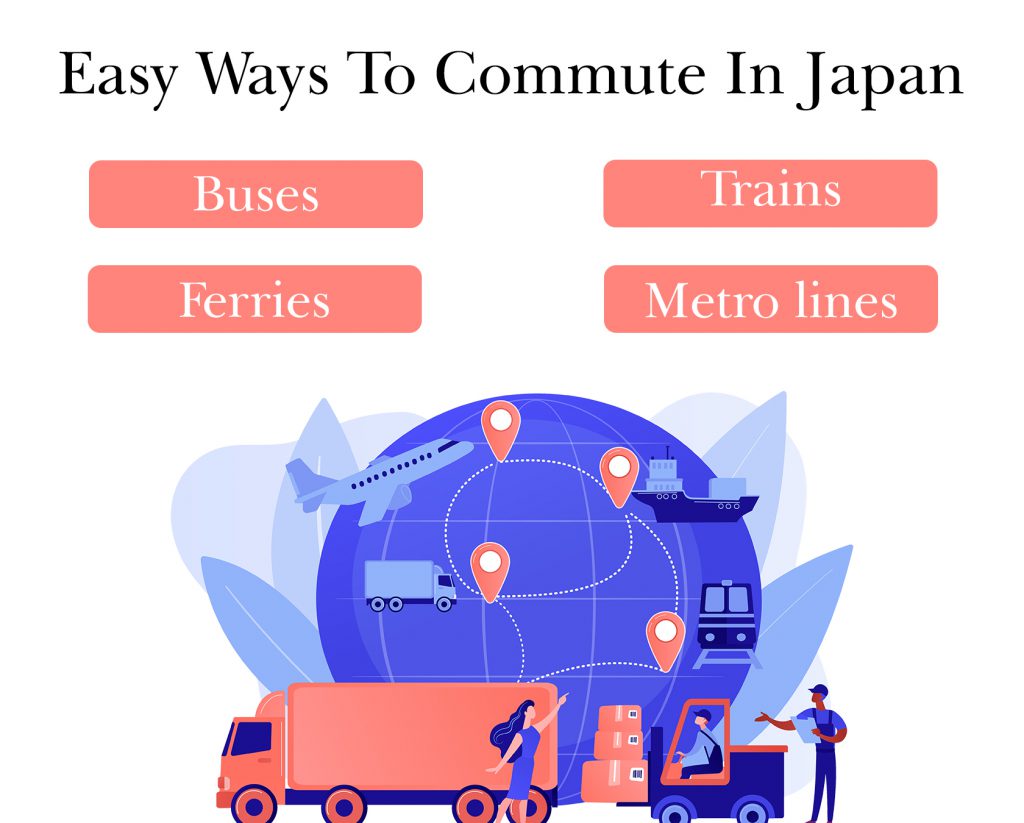 1. Buses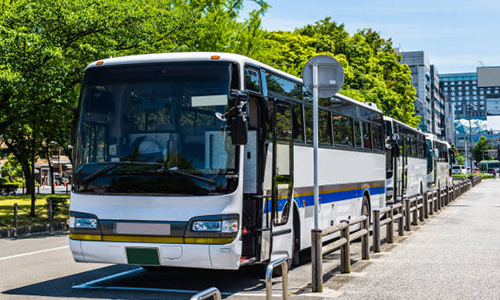 City buses are a convenient mode of transport if you reside in somewhat offbeat places in the country. Frequent bus lines run from Tokyo to Osaka, Kyoto, Yokohama and other places around the country. Since signboards may not be in English, you can use the Navitime Bus Transit App to check for the bus schedule and routing.
2. Metro lines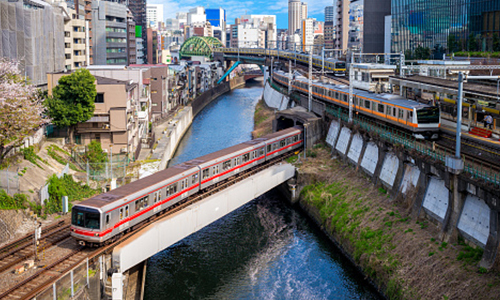 Traveling within the city has become much easier with the Metro trains that ply every 6-7 minutes. Metros are an excellent alternative to the congested roads in Japan and provide fast and efficient service. Subways come with a Green Car option that can make for less cramped and comfortable seating areas.
3. Trains
Trains are by far the easiest and most efficient way to go places. Train maps could appear confusing at first because of the complex routing and intersecting junctions. Memorising the colours for each line can help you navigate stations and stopovers. Five main types of trains ply in Japan- Local trains, Express trains, Rapid trains, Limited Express Trains, and Bullet trains (Shinkansen). While each of these trains follows a fundamentally different purpose, understanding which trains to take is essential. Local trains stop at every station, and there are periodic announcements in English for the next station. Rapid trains, on the other hand, stop at limited stations to speed up the journey. Express and Limited Express Trains stop only at major stations and charge an extra fee, but that is only because it is the fastest way to get from one major station to another. Bullet trains move at a speed of 200 mph and are quite a sophisticated means of travel, offering spacious seating and snack carts en route.
4. Ferries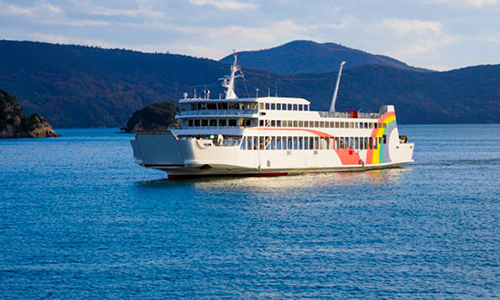 Japan being an island nation makes it natural for ferries to chart a unique travel experience. Ferries are a cheaper alternative to flights, providing overnight journeys between destinations with accommodation, food, and beverages on the way. There are day and overnight ferries transporting people and freight point-to-point. There are different classes of accommodation, and you can choose one suitable for your budget.
So there you have it, the different ways to commute in Japan. Consider getting yourself bus or JR passes, and these are pretty handy if you plan on exploring the slightly undiscovered parts of Japan. These passes guarantee a cheaper travel cost and can be purchased for a shorter period, making them a convenient option.
Find your dream Job In Japan
If you want to work abroad, Japan, one of the leading nations for research & development in many industries and one of the most technically advanced nations globally, is the perfect place to build your career as you will find job stability and more perks there.
Thanks to AKAL Japanese Academy's Technical Intern Training Program (TITP), which NSDC approves, Ministry of Skills Development & Entrepreneurship by Government of India and OTIT, Japan, landing your dream job in Japan is only a few steps away.
The Technical Intern Training Program to rectify the labour shortage faced in Japan due to the nation's ageing population and low birth rate. Through this program, Indian talents are taught the Japanese language and the culture and traditions of the Japanese people to make their move to Japan.
The academy also helps them in finding employment in Japan and assist them with their visa application process. Moreover, once the candidates find their placements, they will get an opportunity to work in Japan for 3 to 5 years and enjoy a fully paid accommodation by the employer.
To know more, visit AKAL JAPANESE ACADEMY or call 011-40560919 / 9310533001.
We hope that this article covered the major points to keep in mind while travelling in Japan.
Bon Voyage!
Until next time, sayonara for now!
(Visited 240 times, 1 visits today)